New Movement for Border Control
Along with the recent worsening of security such as terrorist attacks, countries in Europe and the United States are focusing on improving the security of airports and stations. Biometric authentication technology has been largely closed up for the purpose of preventing entry of criminals.
US-VISIT, introduced in the US in 2004, is one of the famous border control system using biometrics. Foreigners registered their fingerprints as well as their face, and fingerprint authentication is used for identity verification.
Compared with the initial US-VISIT, stored biometric information in the system, there are many systems which try to use e-passport stored biometric information, to prevent illegal immigration. In the current e-passport specification, registration of the face is essential and fingerprints and iris are optional.
Border Control in Japan
In Japan, since 2006, IC passports with facial images have been introduced. Until now, visual check has been performed using them for identity verification. There are some attempts to automate this check by face authentication. The Ministry of Justice conducted demonstration experiments on face recognition in 2012 and 2014, and concluded that it will be feasible in 2014. In July 2017, it said that automatic gates using face recognition will be introduced from 2018 in major 4 airpotrs, and also said that at Haneda Airport they will be from October 2017.
Border Control in Ohter Countries
Overseas, face authentication systems developed by Portugal's Vision-Box have been introduced or tried in many airports. The company provides check-in machines with a camera, automatic gates, etc., and realizes identity confirmation using face authentication technology. In 2017, Vision-Box is introduced as a trialto St. Pancras station in UK, on the border with France, Schiphol airport in Amsterdam, Netherlands, Sukarno Hatta Airport in Jakarta, Indonesia, JFK Airport in New York, US.
In Singapore, a trial to carry out personal identification using an iris image in e-passport has been advanced in Singapore. Registration of an iris image is indispensable this year in case of passport renewal.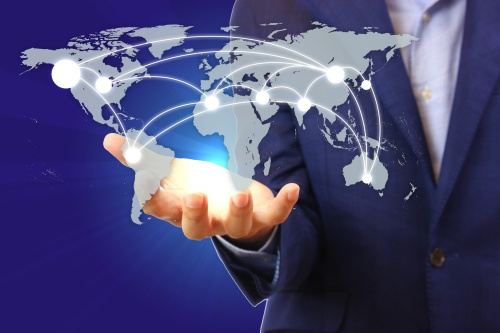 The opportunities using biometric authentication in real life are increasing rapidly, such as vein authentication in ATMs, fingerprint authentication on smartphones, fingerprint authentication, face authentication, iris authentication, etc. in border control.
We are about to enter the age of the use of biometrics authentication naturally for personal authentication.
---
Author of this article
Yutaka Deguchi
mofiria Corporation
General Manager, Technology Promotion

About the Author
Yutaka Deguchi is a General Manager of mofiria Corporation, Japanese company providing finger vein authentication technology.
Yutaka joined in 2013 from Toshiba corporation where he was responsible for the technology and product development in voice recognition and synthesis, and now is reponsible for the technological development including the management of intelectual property and collaboration with some research institutes.
09/06/2017