Authentication Using Various Biometric Information
Biometric authentication begins with research on fingerprint authentication, and now much biometric information such as face, iris, voice, vein are used for personal authentication.
As these biometric authentication technologies have been put to practical use and biometric authentication techniques have become widely known, biometric authentication techniques using various types of biometric information have been studied.
In this article, we will introduce research on these technologies in Japan.
Gait Recognition
Many researches have been done on the identification of individuals by the way they walk. This technology has the advantage that is able to authenticate individuals from a distance as long as 50 meters away, that are not found in other biometrics.
Osaka University, one of the leader of these researches, published many papers every year.
He built the world's largest gait video database, and released gait appraisal system in 2013.
Practical evaluation at the Science Police Institute has been conducted, and it is reaching practical level.
Lifestyle Authentication
In addition, the University of Tokyo has been conducting research to extract individual characteristics from personal data such as exercise history, location information, WiFi information, etc., which indicates personal actions that can be measured by smartphones, and perform individual authentication. This year, a demonstration experiment of a large scale of 57000 people was conducted. Acceleration of future research is expected.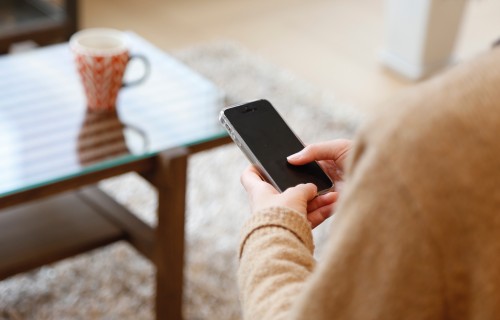 Other Methods Using Biometric Information
There are many researches on authentication using various biometric information, such as reverberation of the sound determined by the shape of the human ear hole (NEC), texture image enlarged by a microscope as a fine pattern of body parts (Shizuoka University), palm image when hold the door knob (Kagoshima University), body sway from the person that is standing still (Tottori University), etc.
Currently, they are still research level, not practical level.
Soft Biometrics
These biological information can be said to be "those that include individuality, but do not have discrimination and permanence that can sufficiently distinguish individuals", which are sometimes called soft biometrics.
Because it is difficult to identify individuals on their own only, it is common to combine them with other biometric authentication methods, to improve authentication accuracy or improve authentication speed.
In the future, biological information that are not expected to use, may be processed by computer and used for personal authentication.
---
Author of this article
Yutaka Deguchi
mofiria Corporation
General Manager, Technology Promotion

About the Author
Yutaka Deguchi is a General Manager of mofiria Corporation, Japanese company providing finger vein authentication technology.
Yutaka joined in 2013 from Toshiba corporation where he was responsible for the technology and product development in voice recognition and synthesis, and now is reponsible for the technological development including the management of intelectual property and collaboration with some research institutes.
11/22/2017