Security solution – SmartSESAME

SmartSESAME was originally an IC card security solution developed by Computer Engineering & Consulting, LTD.
Now they are providing their end-users with mofiria's finger vein authentication solution as an option in terms of PC logon and single sign on. That's because many of them required much stronger security solution.
Features
'PC Logon' feature that shuts out incorrect use of a terminal computer
With 'Single Sign On' feature, you can logon into a computer with one-stop instead of hundreds of ID and password
'SecurePrint!' feature that prevents information leak by printed materials in a secured and smart way
'iDLinker' feature that manage id info from various system comprehensively.
Overview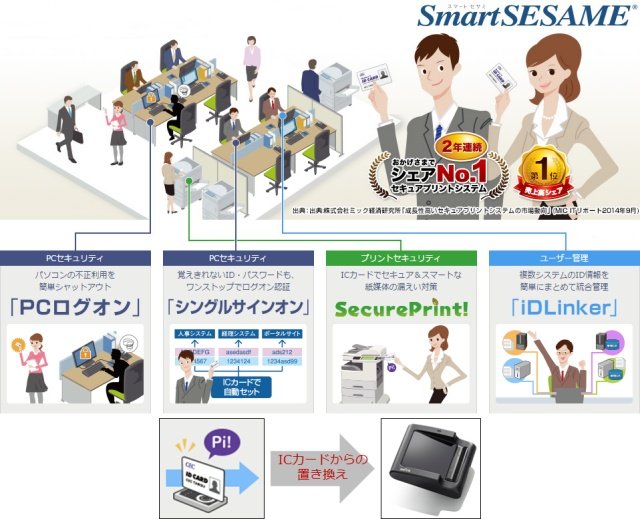 Used mofiria materials
Finger vein authentication device
FVA-U4ST / FVA-U3SX / FVA-U2SXA
Software development kit
MSDK-U2W2
(currently: MSDK-DCL-02 + MSDK-SAS-02)
Contact
This product can support a variety of combination and operations. For details, please feel free to contact us.