Visiting Our Partner – 01 Systems WLL
The other day I visited one of our most important business partners in Middle East, 01 Systems WLL. This article is the report of my visit and the introduction of this innovative company.
01 Systems has its headquarter in Manama, Kingdom of Bahrain and the branch offices in other Middle East countries and India. They are implementing their solution services globally including mainly Middle East and North Africa.
One of their representative solutions is content management system by the combination of signatory management and biometric authentication. They provide it depending on the customers demands.
They are utilizing mofiria's finger vein authentication technology into the system used for identity verification at bank's teller window and ATM. As mofiria announced on August 2016, some banks have already introduced it.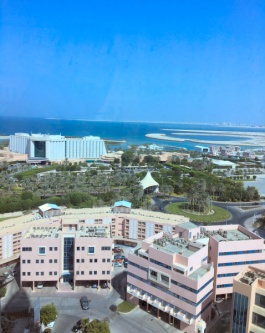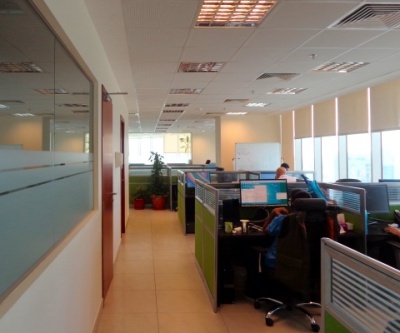 I visited the headquarter office in Bahrain in order to confirm the status of the introduction and discuss future implementation.
The members of sales & marketing team and development team work in this office that we can view the Arabian Gulf and some luxury hotels from the windows.
Since they all can speak English fluently, we could have smooth communications.
In addition, thanks to their kind support, I could pursue my mission there successfully.
During my visit, we discussed about the details of mofiria's technology and the system some banks currently introduced. I have actually experienced enrollment and authentication on their system.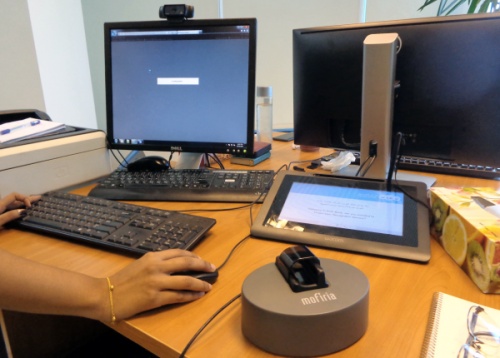 Since all 01 Systems members including the CEO, Mr. Ali M Sharif are engaged in developing and implementing their system with expecting the possibility of vein authentication, we mofiria are going to support them as far as possible to make their business successful.
From this visit, I realized again they are a partner that can keep a good long-term partnership.
---
Author of this article
Yoshinobu Usui
mofiria Corporatioin
General Manager
Head of Manufacturing Strategy Group

11/08/2017