mofiria corporation. (Headquarters: Shinagawa-ku, Tokyo, President and CEO: Akira Shibata, hereinafter referred to as our company) and Isorg, a French company (HEADQUARTERS AND MANUFACTURING 17 rue Soyouz, Parc ESTER Technopole 87068 LIMOGES Cedex 3 – FRANCE, CEO Dieter MAY, hereinafter referred to as Isorg), have jointly developed a technology that enables vein authentication with a thin film sensor (hereinafter referred to as the sensor) that is about 1 mm thickness.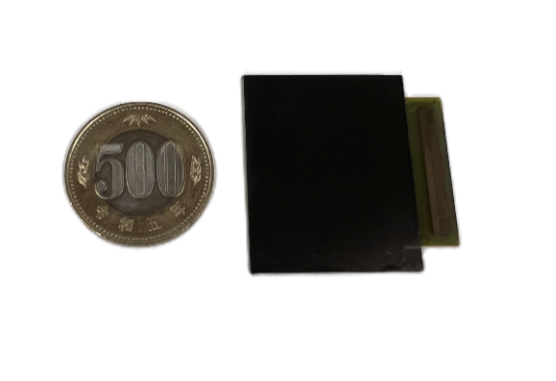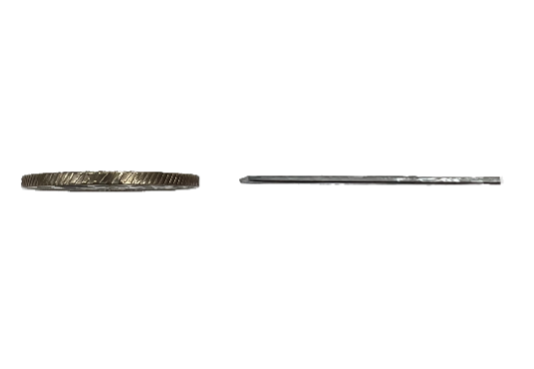 Sensor for vein imaging (left side)                       Sensor from the side (right side) about 1mm thick

In the conventional vein authentication process, an optical lens is used to focus the light onto the image sensor, which requires a focal length of several centimetres to capture a stable vein image. mofiria and Isorg developed a device combining Isorg OPD technology (organic photodiode + TFT backplane) and suited optics and mofiria expertise on vein authentication enabling ultra-thin authentication. As a result, news possibilities are opened for vein authentication for various things and scenes, such as wearable terminals, mobile devices, and other IoT devices, and this field of application is expected to expand dramatically.

One of the features of this sensor is that the near-infrared LED that irradiates the veins can be placed on the same plane as the film sensor using our unique reflection scattering (referred as "method*1"), enabling more diverse product development. mofiria is already collaborating with multiple manufacturers and aims to commercialize this technology within a year at the earliest. In addition, thanks to the technology it is possible to adjust to various requests such as the size of the sensor depending on the shape and application of the device equipped with this sensor.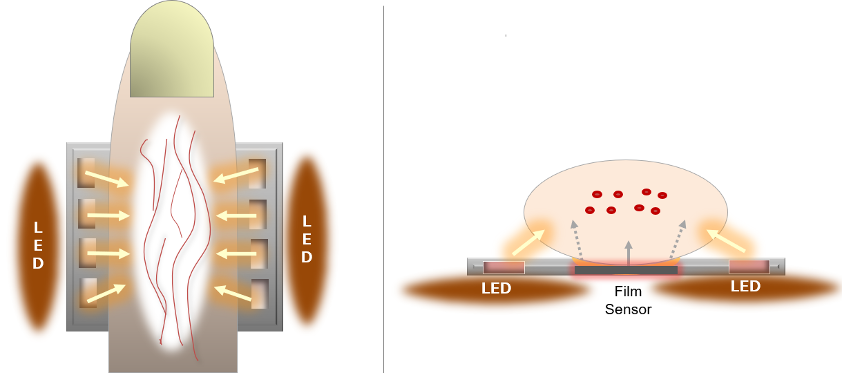 mofiria's unique reflective scattering method illuminates veins with LEDs and efficiently images them with this sensor = Method ※1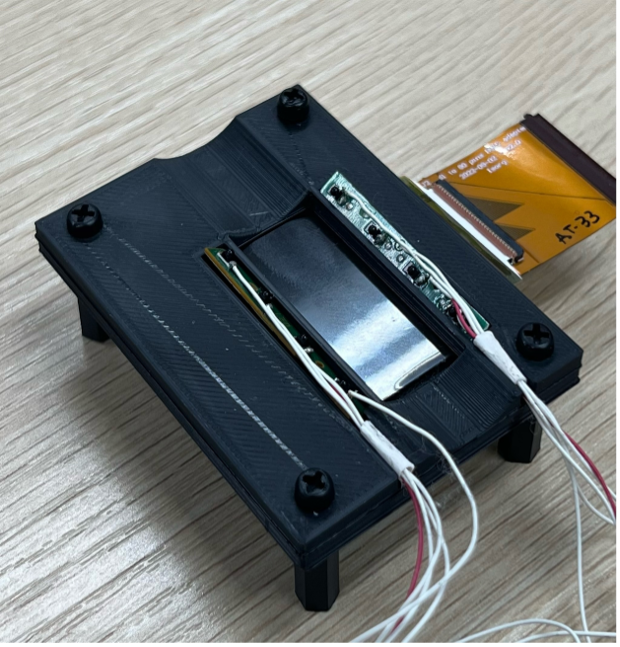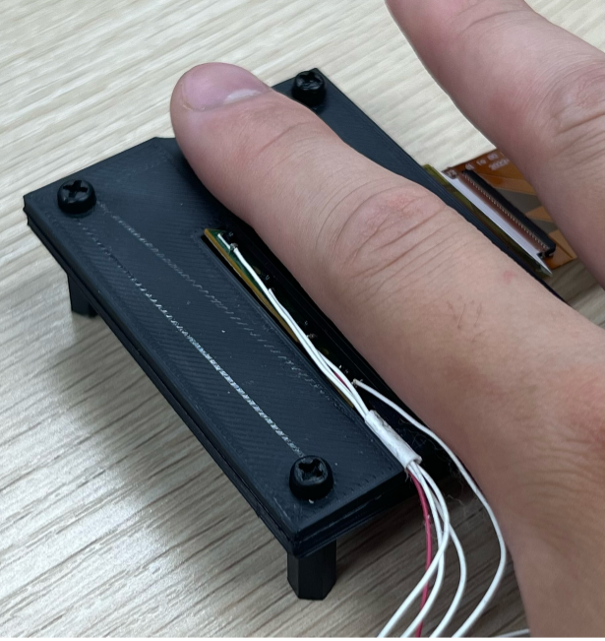 Prototype with LED mounted on sensor                           Registration/authentication process


Vein patterns varies from person to person, vein authentication is a method using this pattern to identify an individual. Film-type fingerprint sensors have already been used in smartphones and medical devices for a long time. Fingerprint authentication has the risk of being forged, and can easily be affected by changes in the environment of the finger itself , such as : wetness, dryness, and aging. The abuse of processing and other privacy issues has become apparent, and vein authentication, which uses information inside the skin that is difficult to artificially change, is said to be the most secure and convenient biometric authentication method, and is attracting attention.
Method ※1: Reflection scattering method
Proprietary authentication method developed by Sony Corporation. This method illuminates veins with near-infrared light emitted from an LED, and efficiently captures images of the light scattered within the body to read the veins. It is characterized by being able to be placed on a plane because the LED light is obliquely applied to the finger veins to capture the image.
■Comment from ISORG CEO Mr. Dieter May
"In the security field, we believe there is a need for large-area sensors, ultra-thin sensors, and sensors that require sensing in the near-infrared region, which is difficult to sense with existing technologies. Our OPD technology has the power to respond to such needs, and we are pleased to be able to demonstrate our strength in the vein authentication field through collaboration with Mofiria".
■Comment from Akira Shibata, CEO of mofiria corporation
The importance of certification will only increase in the future. Combining ISORG's cutting-edge organic film sensor with our biometric authentication algorithm enables easy, safe, and accurate personal identification in a wide range of situations. I would like to continue moving forward to realize a more comfortable and secure society.
■ About ISORG https://www.isorg.fr/  
Founded in France in 2010, ISORG is a pioneer in the field of organic photodiodes and printed electronics. ISORG's flexible sensors are expected to be used for home appliances, security applications, medical equipment, etc. In 2020, Isorg has demonstrated a device with a full-screen under-screen fingerprint sensor for smartphones, and in 2021, Isorg has certified the first organic photodiodes based first fingerprint sensor module by the United States Federal Bureau of Investigation (FBI).
■About mofiria corporation. https://www.mofiria.com/
In December 2010, mofiria inherited the unique finger vein authentication technology developed by Sony Corporation and became independent. Under the slogan of "compact and lightweight, high-speed authentication, comfortable operation", mofiria provides services to realize a world where vein authentication technology, which is evaluated as one of the most accurate biometric authentication methods, is easier to use and can be used anywhere.
■Inquiries regarding this matter
mofiria corporation
Marketing & Sales: Kento Sakata
info@mofiria.com
06/08/2023