mofiria Corporation will release a new finger vein authentication device FVA-U4ST on late October 2016,
which can enroll and authenticate finger vein data via USB connection.
mofiria expects that this new device will be sold 20,000 devices in the first year due to domestic demand increasing of secured solution for supporting national identification number system, and overseas demand increasing of biometrics especially in Asia and Middle East area.
This device adopts, unlike mofiria's existing model FVA-U3SX,
a flat finger placement method and this helps decreasing of troubles on installation and operation.
By combining with supported SDKs also provided by mofiria, it can support Windows, Mac OS,
Android and Ubuntu for client computer, and Windows and CentOS for server computer.
Like mofiria's existing models, this device can support matching process both inside device and on server,
and manufactured in Japan. Also, it is power-saving design and the power consumption is about 1/3 compared to their competitors.
This device has compatibility with a Bluetooth connected device FVA-U4BT that supports wireless biometrics operations. So this combination also enables a variety of usage on various situations.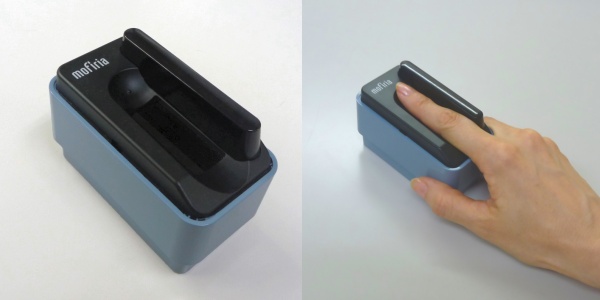 09/05/2016